CEO SPEAK
The massive second wave of the pandemic has seen an unprecedented surge in Covid-19 cases across India. The deluge of infections has led to a severe health crisis in the country with almost everyone struggling for access to adequate healthcare. On the other hand, there has been an outpouring of support for the health crisis in India, from all over the world. The Indian diaspora community across the world is coming together to help. ICBC has set up an India-Canada Covid Collaboration platform for facilitating contributions to credible NGOs, Gurudwaras, support groups or individuals providing medical relief at the grassroots-level and/or verified leads for immediate medical attention. All these people are collectively providing services such as healthcare relief, food & nutrition, mental and emotional wellness, and other needs of distressed communities.
It is time to come together to save lives!
Please donate or support them adequately.
We want you all to know that we are thinking of your wellbeing and are here for you! Please feel free to interact with us if you have any business concerns or queries and we shall assist you with relevant information to the best of our ability. We can give your business visibility during this tough time, help promote your products or services, or organise B2B meetings with potential partners.
Meanwhile, stay home and stay safe!
INDIA-CANADA COVID COLLABORATION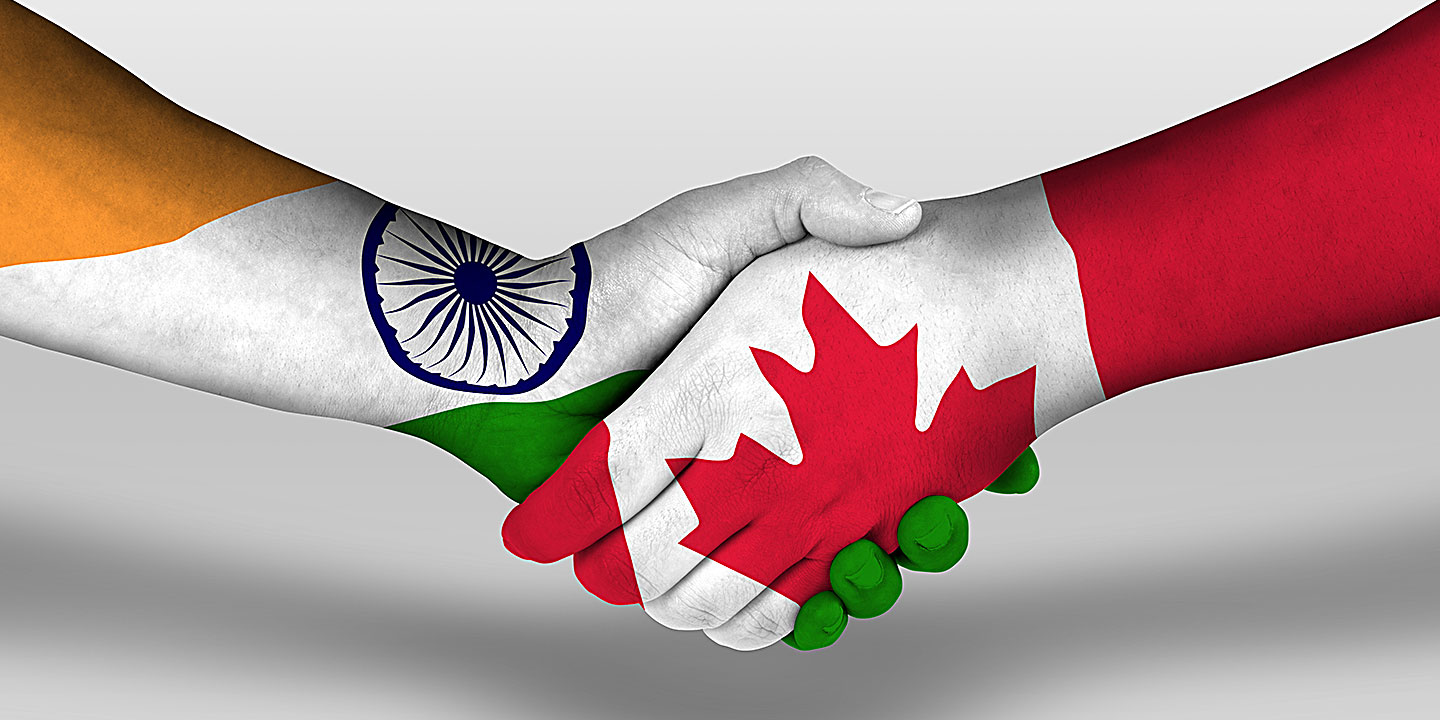 In the last couple of weeks, several new temporary facilities have been set up by local bodies (Gurdwaras, Ashrams, Hotels) as Covid Hospitals to address the rising need of hospital beds, oxygen and ventilators for Covid patients. India's tradition of community support along with Non-Profit Organizations are working on many initiatives to support people, especially distressed communities.
The India-Canada Covid Collaboration page is an initiative to provide a platform for facilitating Canadian companies and others to contribute to credible non-profit organisations in fundraising. We have put together a list of credible NGOs that are providing services such as healthcare relief, food & nutrition, mental and emotional wellness, and other needs of distressed communities. The platform also has details of Gurudwaras and other support groups/individuals who are providing medical relief at the grassroots-level. Anyone can directly contact these NGOs or support groups and individuals to accelerate their efforts, join them or offer support in whichever manner you deem fit.
CCIP ROUNDTABLE WITH MINISTER MARY NG
CanChams of the Indo Pacific (CCIP) had a closed-door meeting with Minister Mary Ng (Minister of Small Business, Export Promotion and International Trade, Government of Canada), where the various Chamber Heads provided insights, inputs, and suggestions for business development of Canadian SMEs in Asia. Nadira Hamid (CEO, Indo-Canadian Business Chamber) presented the main areas of growth opportunity

over the next decade

in India. She emphasised the recent impact of the pandemic on the SME sector in India, and how the Chamber along with its regional partners can help in institutional capacity building, improving the supply chain & logistical systems, and be an enabler for emergency crisis management. She also highlighted that in spite of recent gains in the Ease of Doing Business index (ranked 63rd in 2019 from 130), India remains a very challenging market. It is a relationship-driven market, and ICBC plays a crucial role in helping to establish rapport.
How to Prepare for Overseas Education During Covid-19?
by Ramananda SG, Vice-President, Sales and Marketing, Pearson India
The COVID-19 pandemic has halted the study abroad plans of students across the world. Now, more than a year into the pandemic, the world is still grappling with it. A QS survey from last year revealed that out of 14,416 prospective international students, over 90% of those intending to study at a foreign university are still planning to study abroad. The data shows that any potential drop in international student enrolments is likely to be temporary as only one in 10 respondents said that they do not intend to pursue international education at all. This, in turn, has created a need for students to stay on track with their preparation to study abroad.
Here are some things that an applicant should be clear about before applying:
Know the application process: Continue with your application process if it has commenced. In most foreign universities, the session starts during September-October. Few important steps that students should undertake and guidelines that should be keep in mind while applying are listed below. Students also need to ensure that they comply with all the necessary documentation required by the border agencies (DHA in Australia and IRCC in Canada).
Take the required language exam and assign the score report to the educational institution and border agency as required. Ensure that the language scores requirements are met as per the university/college norms as well as border agency norms, if any. Also, ensure that your account with the testing agency is active and scores accessible before submitting the visa application.

Complete the paperwork (SOPs, educational documents, financial proofs, identity documents) before submitting the visa application to the VFS.

Your knowledge of the institution of choice as well as the course selected should be adequate. You should be able to justify the institute/course selection in the SOP to the border agency as well as the institute.

Keep your finances ready as per the requirements of the border agency (example: students need to purchase Guaranteed Investment Certificate in case of SDS applications to Canada) and pay the requisite course fees as required by the institution.

Go through the university/college website and comply with all requirements. Similarly, go through the border agency requirements of specific countries and comply. In case of doubts, it is advisable to seek expert consultation.

Ensure that there is no misrepresentation of facts in your application.
Keep preparation on track through digital platforms: Due to curbs and lockdowns, the challenge of not being able to attend physical classes and prepare for English language exam has been faced by both, the students as well as the institutes. Now is the best time to prepare for the test. Use the available online resources that will help you prepare for the high-stakes English exam.
Once the world starts opening as the countries continue to vaccinate, it is critical for learners who aspire to continue their education abroad to stay calm and do not panic. For now, select your preferred country, university and course to study abroad in the post-pandemic world. And amidst all the wait, stay alert, watch the situation, analyse your options, and utilize this time to stay up to date with your preparation.
PRODUCE FROM THE FORESTS OF CHHATTISGARH
ICBC is promoting produce from the forests of Chhattisgarh manufactured by rural communities who earn substantial income through the collection and sales of this produce. It is imperative to promote the valuable herbal products from the forest of the state as not only are these products in their purest form but also sustain the livelihood of a large tribal population. We at ICBC would be happy to assist you with domestic or export orders.
Please write to us at:
icbc@icbc.org.in
HI TEA WITH MAHARASHTRA REGIONAL COUNCIL (ICBC)
You Always Win When Fitness Comes First
Covid Wave 2: Redefining Health Infrastructure & Businesses
More details coming soon!